Kelsey Grammer gives fans a dose of nostalgia with his announcement, "Frasier has re-entered the building." The statement was accompanied by a video that reacquaints viewers with the iconic "Tossed Salads & Scrambled Eggs" theme song, all the while unveiling the release date for the anticipated revival on Paramount+.
To amplify the excitement, Paramount+ has released photos in tandem with the release date and a teaser trailer with the theme song reworked. Fans can feast their eyes on these snapshots both above and below.
When will the Frasier revival be released?
Paramount+ has locked in October 12 as the debut date for the US and Canada, with a worldwide premiere scheduled for the following day.
How many episodes will the Frasier reboot have?
And here's a cherry on top: CBS will showcase the first two episodes in a special broadcast slot on October 17 at 9:15 pm ET/PT. The entire season boasts a roster of 10 episodes.
For those who have been eagerly waiting for a sneak peek, you're in luck. Paramount+ has unveiled a series of photos giving fans a glimpse into what lies ahead. Plus, a teaser is out featuring Kelsey Grammer, the heart of the series, giving a fresh rendition of the classic theme song, "Tossed Salads & Scrambled Eggs." Ready to dive in? You'll find the photos and the teaser just below.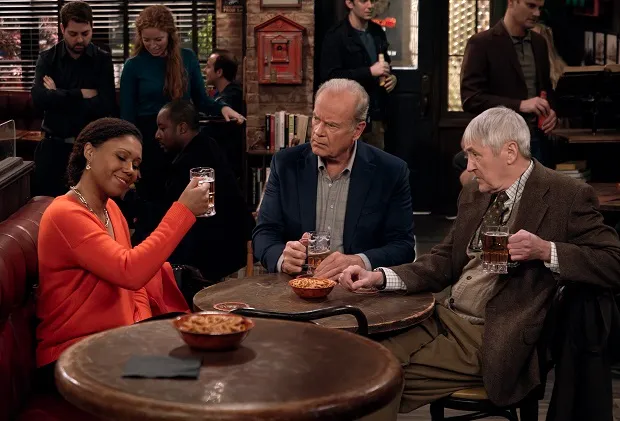 What is the Frasier revival about?
And if you're curious about what our favorite radio psychiatrist is up to, the show's synopsis hints at Frasier Crane's new chapter. He's back in Boston, navigating life with its twists and turns, forging new connections, and chasing some long-overdue dreams. As the announcement cheerfully notes, "Frasier has re-entered the building!"
Cast: who stars in the Frasier reboot?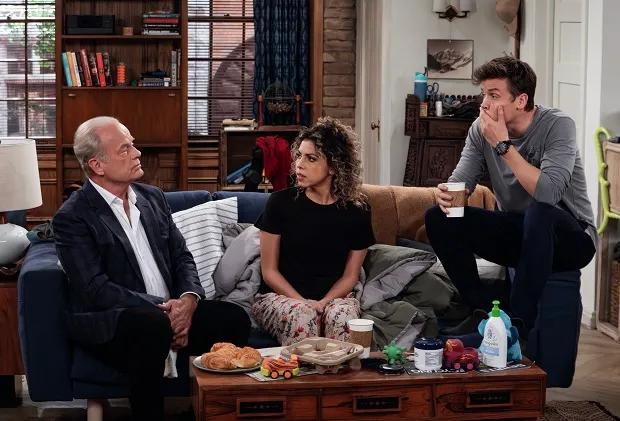 The cast list has some familiar and new faces. Apart from the legendary Kelsey Grammer reprising his role, we've got Jack Cutmore-Scott playing Frasier's son Freddy; Nicholas Lyndhurst as Alan, an old college mate; Toks Olagundoye portraying Olivia, the head of the psychology department; Jess Salgueiro as Eve, Freddy's roommate; and Anders Keith stepping into the shoes of Frasier's nephew David.
Which cast members are returning?
Beloved "Frasier" alumni, Peri Gilpin and Bebe Neuwirth, are making a comeback. Gilpin returns as Roz, the dynamic radio station producer, while Neuwirth will re-embody Lilith, Frasier's ex-wife and Freddy's mother. Both are slated for at least one episode appearance. Yet, a notable absence will be David Hyde Pierce, the four-time Emmy winner for his portrayal as Niles, who has chosen not to rejoin the cast.
Addressing his decision in June 2022, Pierce explained, "That whole time of my life [doing Frasier] is deeply important to me. And I would never disrespect that in such a way as to say just offhandedly, 'Oh, no, thanks. I'm not going to do that again.' It's too valuable to me. But by the same token, because it's so valuable to me, I also wouldn't do it just to do it. And I believe it can be done without me, too — finding new stories to tell, in the same way that Frasier did after Cheers."
Who is behind the reboot?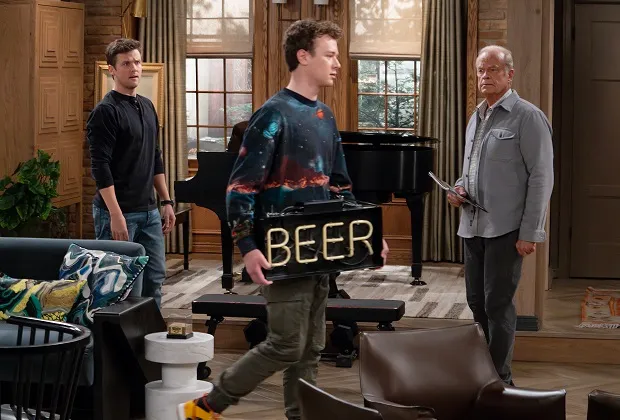 Behind the scenes, Grammer wears multiple hats, not just as the lead actor but also as an executive producer. He's joined by Chris Harris and Joe Cristalli who are pulling double duty as writers and executive producers. The team also includes Grammnet NH Productions' Tom Russo and Jordan McMahon. The first two episodes come to life under the directorial mastery of James Burrows. The series, a brainchild of CBS Studios and Grammnet NH Productions, will be globally distributed by Paramount Global Content Distribution.
Get your comfy couch spots ready, the Crane family is about to light up our screens again!
Is there a Frasier revival trailer out?
Yes! Watch it below!