Catch Beetlejuice's One-Day Cinematic Encore this October
The dark comedy classic, Beetlejuice, is set to re-emerge from the shadows and onto the big screen for a one-day cinematic spectacle on October 18th. This exclusive re-run will not only stoke the nostalgia of the 80's classic, but promises to do so under the bright and vibrant enhancements of Dolby Cinema. This isn't just a return, it's a hauntingly thrilling upgrade!
The names Michael Keaton, Alec Baldwin, and Winona Ryder jumpstarted their Hollywood careers with Beetlejuice, marking a significant milestone in the film industry at the time. The film's resurrection on the big screen offers a splendid opportunity to witness the works of Tim Burton with new-age cinema enhancements.
Experience Beetlejuice in Dolby Cinema
And here's the electrifying bit — it isn't just Beetlejuice's return that's stirring excitement. The exclusive screening will boast Dolby Cinema enhancements, lighting up the beloved Burton universe with the clarity and vibrancy of Dolby Vision. If that wasn't tantalizing enough, you'll be submerged in Dolby Atmos' immersive sound, allowing you to enjoy the quirky narrative in a sensory experience like never before.
Step Inside the Storyline of Beetlejuice
For those who've missed out on this classic, Beetlejuice weaves the eccentric tale of a ghost couple, disturbed in their afterlife by the invasion of their home by an obnoxious new family. Their futile attempts to scare off the intruders leads them to the mischievous demon, Beetlejuice, sparking a whirlwind of chaos and hilarity.
Beetlejuice's innovative plot and peculiar charm have undoubtedly etched its place in pop culture history. It not only catapulted the careers of iconic Hollywood names, but also paved the way for Tim Burton's mesmerizing storytelling in cinema.
The Birth of Icons: Unraveling the Beginnings of Beetlejuice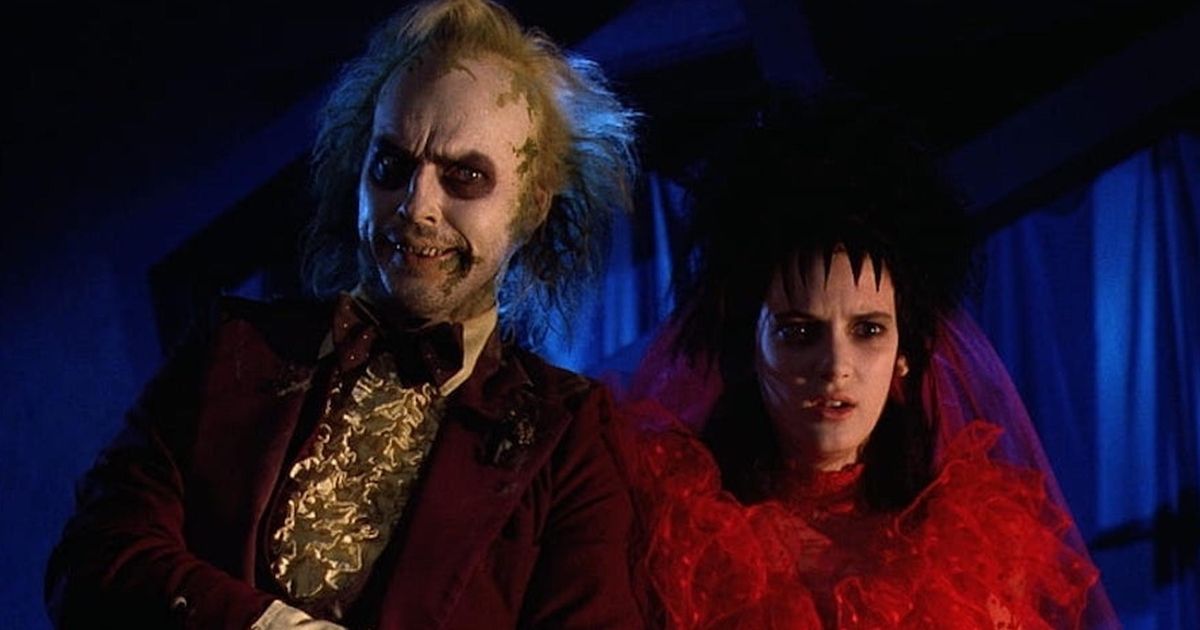 It was with Beetlejuice that Tim Burton began his storied journey in cinema, setting the foundation for his spellbinding narratives like Edward Scissorhands and Big Fish. This inception of cinematic brilliance was further enriched by the magical duo – Michael McDowell and Warren Skaaren – the maestros behind the enthralling screenplay. Their future endeavors, including hits like The Nightmare Before Christmas, Batman, and The Addams Family, continued to entrance audiences.
Prepare to step into (or revisit) the spectral world of Beetlejuice with a newly intensified cinematic experience. Tickets for the October 18th show at Dolby Cinemas are now available. And as a playful reminder of the delightfully devilish entertainment that awaits:
In This House … If You've Seen One Ghost … You Haven't Seen Them All. Join Michael Keaton, Geena Davis, Alec Baldwin, and Winona Ryder in Tim Burton's comic dalliance with the supernatural — Beetlejuice. When a pair of friendly spirits (portrayed by Baldwin and Davis) attempt to spook the ostentatious mortals in their abode, they beckon a demon (played by Keaton) they can't tame. Dive into this mischievous concoction blending wit with the macabre.
And so, when the leaves turn and shadows lengthen, it's time to rekindle our affections with the loveable demon that only requires you say his name three times. And maybe, just book a ticket.
Can't get enough of the magical realm of cinema? Explore curated collections of the best in movies and TV shows over at HITPLAY. You're sure to find your next binge-worthy obsession right here!