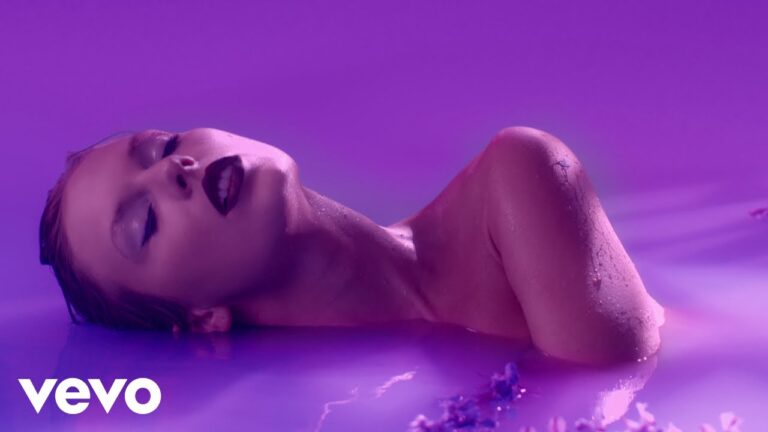 Taylor Swift just released her latest single, "Lavender Haze," inspired by a phrase from the 1950s used to describe the glow of new love. The dreamy track appears on her tenth studio album, Midnights, and the video, written and directed by Swift, dropped at the stroke of midnight.
In it, Swift is seen lying awake beside her lover, model Laith Ashley, when a thick purple fog billows out from beneath the bed. Capturing the psychedelic flourishes of the track, the clip features trippy set pieces and glamour shots of Swift floating in a lavender pool of water. It's a mesmerizing journey that feels like something out of a cinematic dream.
Don't miss out on "Lavender Haze"—watch the video below.