🏈Hut, hut, hike! Football season is back in full swing. What makes the heart of sports enthusiasts skip a beat when the topic turns to football is its inherent unpredictability. Despite what the stats say, or what the commentators analyze, the game's outcome can defy expectations. The New York Jets could be at the peak of their game one season, only to lose their star quarterback to injury the next.
Consider the undefeated Kansas City Chiefs (6-1), whose superior stats could not guarantee a victory over the underperforming Denver Broncos (2-5). That's the spirit of NFL — it keeps you on the edge of your seat until the final whistle. The thrill of the unpredictable makes football exciting.
Turning back the clock to 2023, few could imagine the New England Patriots had once reigned over American football, sending chills down their competitors' spines. Enjoying two decades of uncontested supremacy, the Patriots had etched an indelible mark in the annals of the sport.
The team's ascent is traceable to the golden trio – quarterback Tom Brady, head coach Bill Belichick, and owner Robert Kraft. The Patriots' incredible journey has been documented in many 30 for 30 series, but Apple TV+ is taking the investigative sports docuseries to a new level with The Dynasty: New England Patriots<.
On February 16, 2024, viewers around the globe will dive into the Patriots' backroom rigmarole, turf wars, and the heavy price paid for greatness—all featured in graphic detail in The Dynasty: New England Patriots.
The Record-Breaking New England Patriots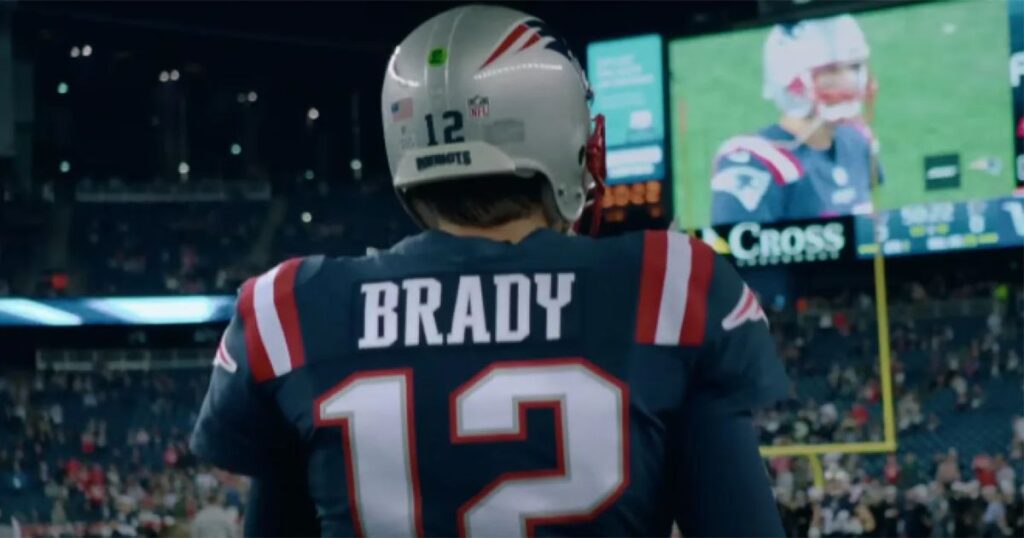 Directed by Emmy Award-winner Matthew Hamachek (Tiger), The Dynasty: New England Patriots delves deeper into the team's extraordinary twenty-year run, uncovering previously unseen footage from the Patriots archive and exclusive interviews with the likes of Kraft, Belichick, and Brady.
Fast-forward to today, the landscape of the NFL might be starkly different, but the Patriots' reign in the 2000s remains unforgettable. Under Belichick and Brady, the team won six Super Bowl titles (tied with the Pittsburgh Steelers)—a league record. Belichick and Brady also hold individual records for the most Super Bowl appearances and victories, respectively, by a coach and player.
This thrilling 10-part documentary explores the glorious as well as grueling aspects of the Patriots' astonishing journey. So mark your calendar and remember to check out The Dynasty: New England Patriots on Apple TV+
Enjoy watching sports documentaries and shows? Browse the curated collections of movies and TV shows at HITPLAY for the best viewing experience around.