World-renowned Director Charlotte Brändström sees intriguing parallels between fantasy epic Lord of the Rings series and the thrilling modern-day action franchise John Wick. In Brändström's view, the key to their success involves intricate world-building and character development. If you're a fan of these two powerhouse franchises, you're in for a treat as there are new spinoffs and releases in the pipeline for both.
Charlotte Brändström, the director behind the John Wick spinoff series The Continental and Lord of the Rings series The Rings of Power, recently spoke on the striking similarities between these two distinctive franchises. It might seem peculiar to draw comparisons between an action-packed modern thriller and a magical medieval fantasy. But as Brändström points out, beneath the surface level, these series share a lot more than what initially meets the eye.
While The Lord of the Rings spins an epic tale set in a fantastical world teeming with otherworldly creatures, John Wick unravels in the grim shadows of our modern society, amidst a secretive underworld of criminals and assassins. Yet, Brändström, with her hands-on experience with both franchises, succeeds in drawing intriguing parallels.
"John Wick is a fantasy franchise. It's a modern fantasy franchise. I even remember Chad [Stahelski] said in an interview that he loved John Wick because it was a modern-day Lord of the Rings. What I love about this kind of series is it is world-building. You build a parallel world and try to find the humanity and ground it. What I loved about Tolkien is that it is a lot about humanity and species and days of old mythology, but you identify with the characters. I felt that was very important in this series was to get into the characters," Brändström explained, referring to an earlier interview by director Chad Stahelski.
In the interview referred by Brändström, Chad Stahelski compared the world-building in John Wick to that of The Lord of the Rings and Blade Runner.
"You know, it's a modern-day fantasy film. That is what we've tried to get, and hopefully, people get that. You have Blade Runner and sci-fi. You have Lord of the Rings as a period piece. So how do you do a modern-day fantasy? I don't think many people have tried that," Stahelski noted during an interview.
The Future of John Wick and Lord of the Rings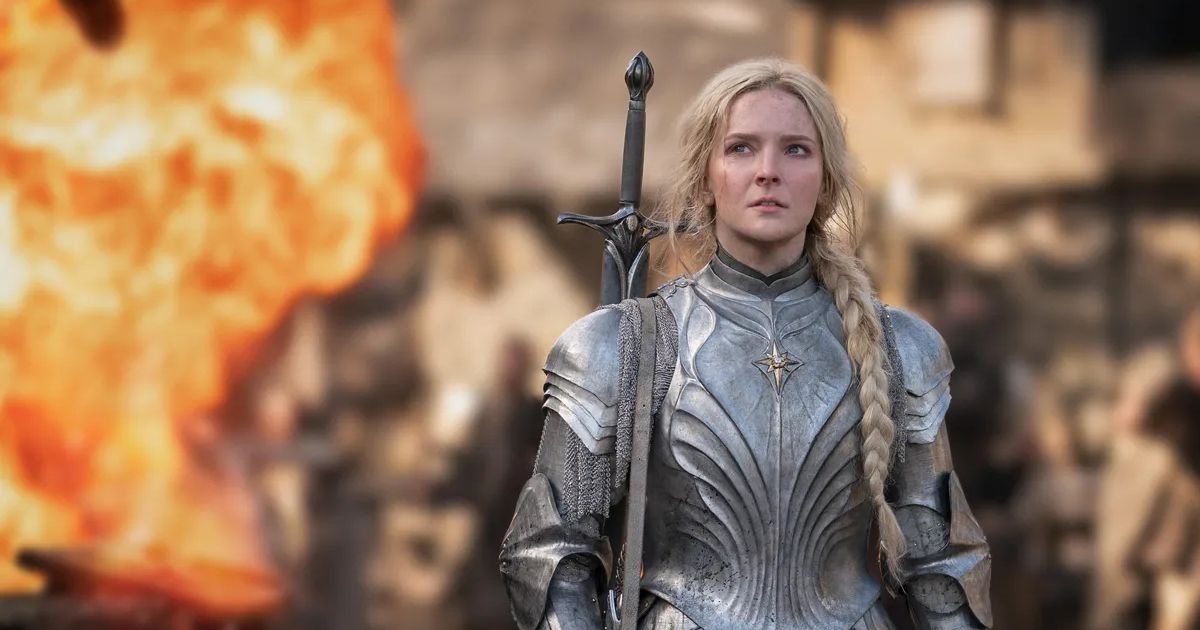 Despite the mammoth triumph of John Wick Chapter 4, fans are split over the direction of this action saga. While some are pining for fresh adventures for Keanu Reeves' character, others are content with the conclusions offered in the recent installment. However, fans have nothing to worry about as they can look forward to exploring more narratives within the same universe.
For instance, there's the The Continental series, whose final episode launches on October 6. Even though the series couldn't quite replicate the films' impact, it did introduce new characters primed for future storylines. Additionally, fans can anticipate Ana de Armas's performance in her own spinoff titled Ballerina, thrusting a highly trained female assassin into the spotlight.
Meanwhile, Lord of the Rings fans are eagerly awaiting the upcoming second season of The Rings of Power, which wrapped filming earlier this year. To add to the excitement, Warner Bros. Pictures and New Line Cinema have scheduled to release an animated film, The War of the Rohirrim, in December 2024.
Want to enjoy these cinematic masterpieces in a unique, curated collection? Head to HITPLAY's website now and dive into the world of Lord of the Rings and John Wick like never before.