As countdown for the Toronto Film Festival continues, movie lovers are eagerly waiting for what the 2023 roster has yet to unveil. TIFF stepped up the anticipation today as they revealed the ten movies selected to grace the competition Platform program. These masterpieces span across three continents originating from 12 different countries, further solidifying the festival's reputation for showcasing global cinema.
Among the line-up is "Dream Scenario," directed by Kristoffer Borgli as a sequel to his previous hit, "Sick of Myself". This upcoming feature will highlight the acting prowess of Hollywood stalwart Nicholas Cage.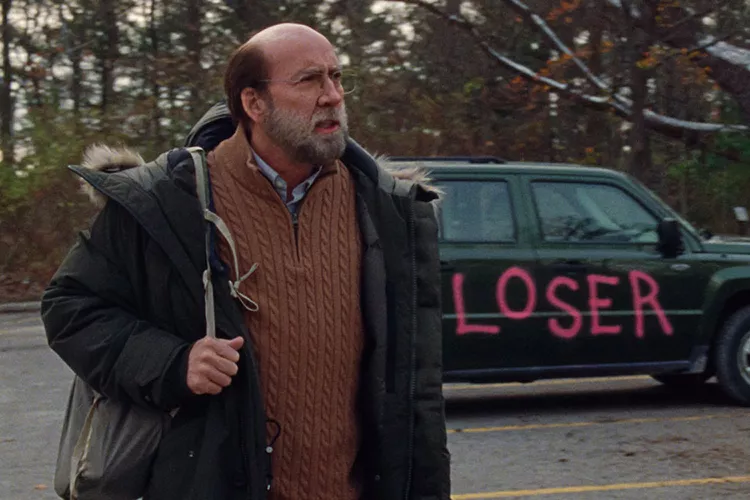 The Platform program, currently in its eighth year, has been a launching pad for various renowned works throughout its existence. Its roster includes laureled films such as "Moonlight" by Barry Jenkins, Pablo Larrain's "Jackie," "Lady Macbeth" by William Oldroyd, "The Death of Stalin" from Armando Iannucci, and Darius Marder's "Sound of Metal," as well as Alice Winocour's "Proxima," to name a few.
Excited to present this year's outstanding films, Robyn Citizen, the Director of Programming & Platform Lead, singled out the inclusion of Kristoffer Borgli's latest project. 'Dream Scenario,' front-lined by Nicolas Cage, will serve as the Platform's opening film. Citizen praised the film's incisive commentary on social media culture and put special emphasis on Nicholas Cage's exceptional performance.
Backed by A24 Films, "Dream Scenario" has yet to reveal a release date. The movie will feature performances by Michael Cera, Julianne Nicholson, Kate Berlant, and Tim Meadows among others.
To the delight of movie buffs, Oscar-winning filmmaker Barry Jenkins will join the festival's jury this year. He'll be paired with Nadine Labaki, Cannes jury prize laureate, and Anthony Shim, who clinched the Platform Prize for his film "Riceboy Sleeps" last year.
Cheerful about the roster, Anita Lee, Chief Programming Officer, announced a dream team jury composed of Barry Jenkins, Nadine Labaki, and Anthony Shim for the Platform program. Their collective expertise and vision is expected to capture the essence of the Platform Prize.
Listed below are the films that will light up the silver screen at TIFF this year:
– "Dear Jassi" by Tarsem Singh Dhandwar (Opening Night Film – India)
– "Dream Scenario" by Kristoffer Borgli (USA)
– "Great Absence" by Kei Chika-ura (Japan)
– "I Told You So (Te l'avevo detto)" by Ginevra Elkann (Italy)
– "The King Tide" by Christian Sparkes (Canada)
– "Not A Word (Kein Wort)" by Hanna Slak (Germany/Slovenia/France)
– "The Rye Horn (O Corno)" by Jaione Camborda (Spain/Belgium/Portugal)
– "Sisterhood (HLM Pussy)" by Nora El Hourch (France)
– "Shame on Dry Land (Syndabocken)" by Axel Petersén (Sweden)
– "Spirit of Ecstasy (La Vénus d'argent)" by Héléna Klotz (France)
Whether you're a film fanatic or a casual viewer, this year's Toronto International Film Festival, running from Sept. 7-17, promises an array of cinematic experiences set to thrill and provoke reflection.