John Wick's tale may have seen a possible end with Keanu Reeves' character's demise in "John Wick 4," but the whispers of potential sequels are floating around. And who's behind this whispering you ask? The director himself, Chad Stahelski.
While promoting "John Wick: Chapter 4," Stahelski revealed to Inverse the prospects of the franchise revisiting Wick's world again. Initially, there were plans for "John Wick 4" and "John Wick 5" to be shot simultaneously. However, this plan changed due to the Covid pandemic, and the fifth movie has been taken off the schedule. With hints of sequels up to part 9, Stahelski shared his vision for the future of John Wick.
"I have notebooks and notebooks of s–t behind me, John Wicks 5, 6, 7, 8, 9. We have ideas for days. We just don't have the story locked. I have no interest in doing the cash grab of bringing John Wick back for something. Is he a character I like? Of course. And if I did a couple of John Wick movies, great. Keanu would do one again in a second if we had a good story. We leave that open-ended. I know that the studio would love us to say we have another one.
Exploring the Past of John Wick's World with Spin-off "Ballerina"
While the future of the linear story of the titular character John Wick may be uncertain, fans are in for a treat with spin-off "Ballerina," which delves into the backstory of the intriguing universe John Wick exists in. In addition to the "Ballerina" movie, audiences can also look forward to "The Continental" mini-series on Peacock, spotlighting the ascension of Winston Scott and the infamous hotel.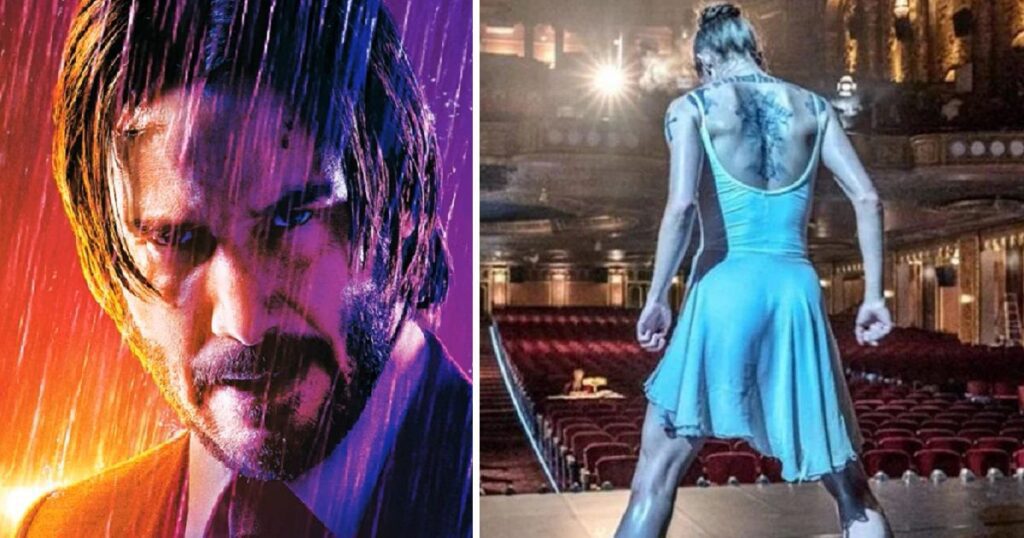 Stahelski also hinted at the potential for exploring stories of other characters in the John Wick world, paving the way for more spin-offs. Instead of leaning into the label of "spin-offs," Stahelski sees it as an opportunity to share character-based tales that didn't find a place in the main films.
"I know the term is "spin-offs" or "ancillaries" or whatever you want to call it. Keanu and I both went back, and we all said, 'Look, we have ideas for the John Wick world, other characters that aren't John Wick-centric. Would you guys be interested in exploring that?' And they were super cool, and they said, 'Yes, we'd be very interested in that.' Characters that weren't in any of the movies that had fallen to the sidelines because they just didn't fit in our storylines, and some existing characters that we'd like to see other things."
With the final episode of "The Continental" making its debut on Peacock on October 6, you can look forward to "Ballerina" hitting theatres on June 7, 2024. While we wait for more thrilling adventures from the John Wick universe, why not enjoy some other cinematic gems? Browse through HITPLAY's extensive library of curated movie and TV show collections today.