tail for "The Beekeeper", a film spearheaded by the talented director, David Ayer. Buzzing with mystery and intensity, "The Beekeeper" throws us into the world of beekeeping mythology, skillfully woven into an action-thriller narrative. Apart from "The Beekeeper", avid fans can look forward to Statham's upcoming roles in "Meg 2: The Trench" and the fourth "Expendables" movie.
Now onto the newly released trailer that showcases Statham in action. Thanks to MGM, we catch a peek at Statham's character relentlessly battling multiple adversaries in pursuit of revenge, after his cover is blown as a former agent for an enigmatic organization known as The Beekeepers. Feast your eyes upon the pulse-pounding first trailer for "The Beekeeper"!
In addition to the trailer, there is also an official synopsis for "The Beekeeper". The movie explores a man's brutal mission for vengeance, which evolves into a national crisis when he is outed as a former operative for the covert organization known as "Beekeepers."
"Expose the corruption. Protect the hive."
That's the gripping tagline for "The Beekeeper", directed by David Ayer and scripted by Kurt Wimmer. Included in the star-studded cast are luminaries like Emmy Raver-Lampman, Josh Hutcherson, Bobby Naderi, Minnie Driver, and the iconic duo of Phylicia Rashad, and Jeremy Irons, alongside the rugged charm of Jason Statham.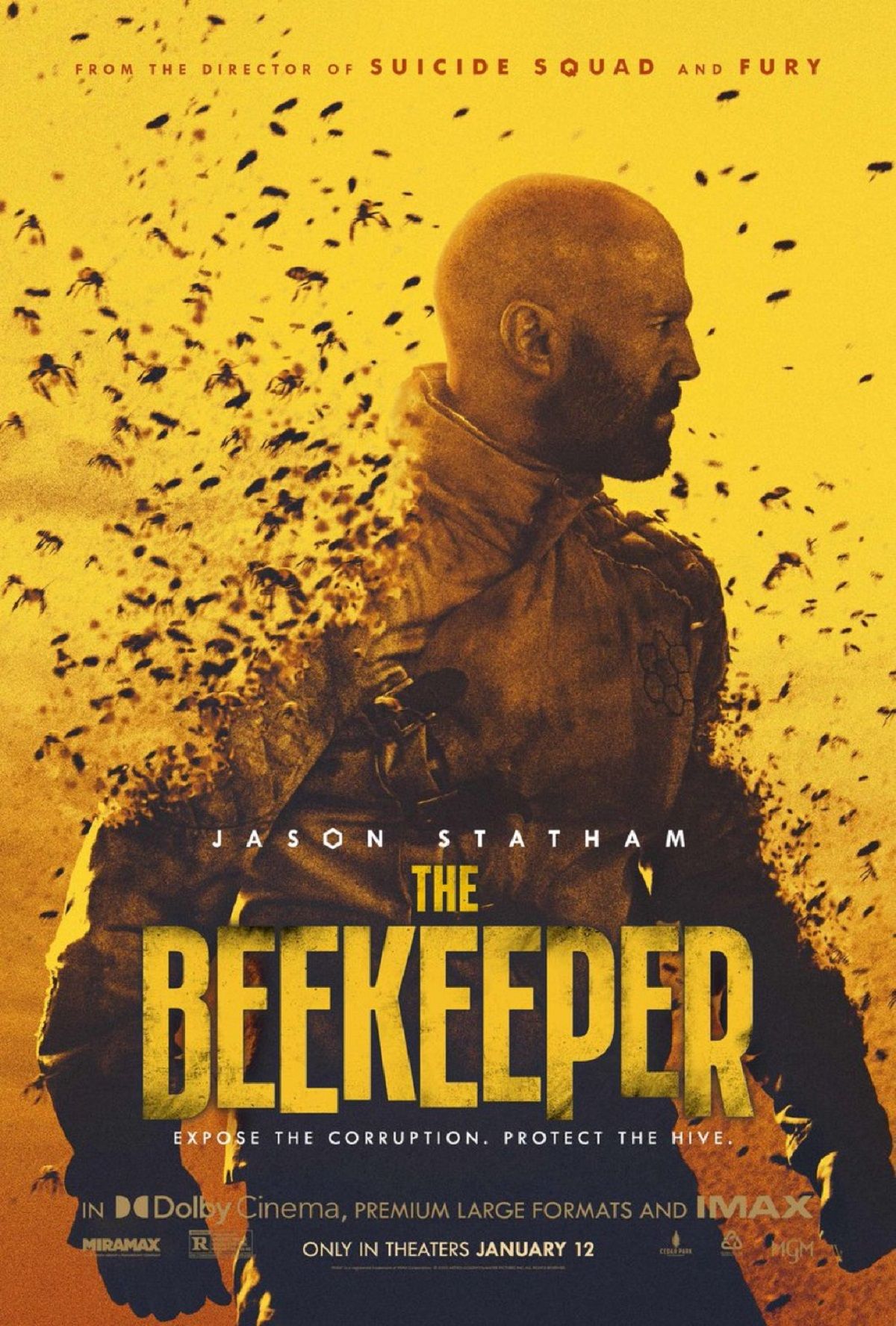 The Beekeeper: An Infusion of Mystery and Beekeeping
Until recently, "The Beekeeper" was shrouded in uncertainty. Early reports depict the film as a "fast-paced action-thriller, steeped in the mythology of beekeeping." Considering the action-packed events seen within the trailer, it seems the subtleties of beekeeping might just take a backseat to the adrenaline-fueled, action-packed plot.
Miramax CEO, Bill Block, expressed his excitement for the film at its announcement, particularly praising the script by Kurt Wimmer. According to Block, "The Bee Keeper" explores universal themes in a unique, compelling fashion, promising audiences an edge-of-their-seat experience.
Statham's magnetic appeal in the action genre remains undiminished, as he tackles a monstrous shark yet again in "Meg 2: The Trench". Besides reprising his rugged role for the fourth "Expendables" romp, the charismatic actor is joining an all-star cast including Sylvester Stallone, Dolph Lundgren, Randy Couture, Curtis "50 Cent" Jackson, Megan Fox, and Tony Jaa.
However, the tide seems to have turned for The Expendables, as the fourth movie in the franchise received lukewarm reviews from critics, which translated to an underwhelming box office performance. Regardless, this hasn't put a damper on Statham's action-packed slate, with "The Beekeeper" all set to hit theatres on January 12, 2024.
Now that you're updated on Jason Statham's latest ventures, why not delve more into his thrilling world? HitPlay has curated a collection of his greatest hits, crafted to cater to action movie enthusiasts. So, what are you waiting for? Get browsing now!