Famous filmmaker John Woo marks his comeback with "Silent Night," an unconventional action movie that eliminates dialogue entirely. Spotlighting Joel Kinnaman, the star of "The Suicide Squad," the movie propels its narrative using intense visuals and a dramatic musical score. Caught in the throes of grief, the protagonist navigates the underworld to avenge his son's untimely death. Let's delve into the world of "Silent Night" and understand this cinematic experiment.
Storytelling Beyond Words
Narrated entirely through action, music, and imageries, "Silent Night" promises to be a cinematic feast. The absence of dialogue challenges the conventional method of storytelling, giving center stage to the characters' emotions and the unfolding action. In this unique narrative, the protagonist's journey is presented with raw intensity, effectively engaging the audience without uttering a single word.
A Glimpse Into The Silent Night
The upcoming Lionsgate film features an action-packed trailer that is now available for fans to watch. Tag along with a grieving father as he descends into the underworld, determined to avenge his young son's death. The movie synopsis is simple, adding to its appeal: "A grieving father enacts his long-awaited revenge against a ruthless gang on Christmas Eve." Also, don't forget to feast your eyes on the newly released poster for "Silent Night."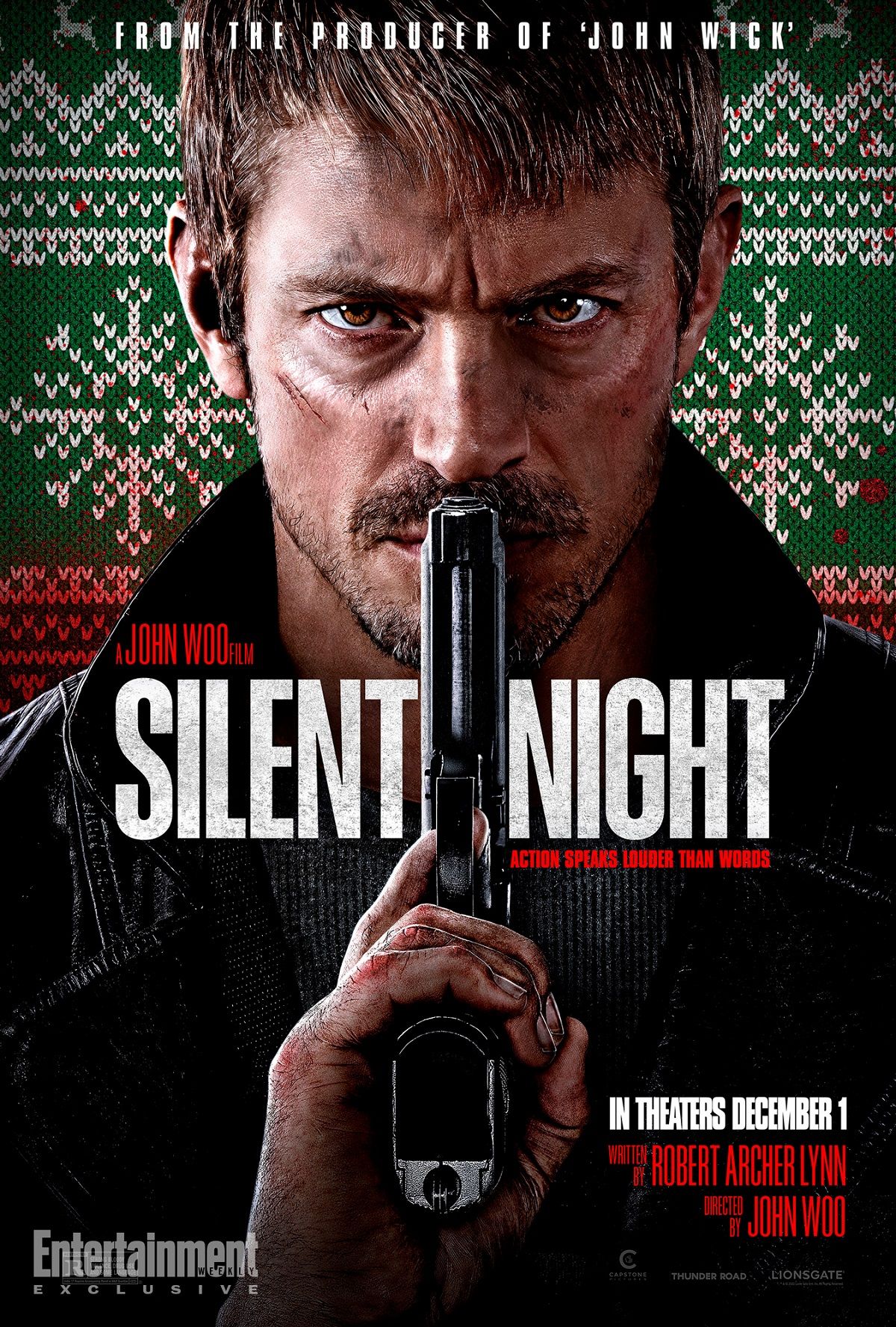 Meet The Team Behind Silent Night
Directed by John Woo and penned by Robert Archer Lynn, "Silent Night" showcases a stellar cast including Joel Kinnaman from "RoboCop" and "Altered Carbon," evidencing his acting prowess. The cast also includes Scott Mescudi, known as Kid Cudi, Harold Torres, and Catalina Sandino Moreno, promising a stand-out performance.
A Test for An Actor
Working without a script was not as easy as it sounds, according to lead actor Joel Kinnaman. He believes the silence reveals more, making it a significant challenge. With no dialogue to lean on, an actor's expressions, actions, and emotions are amplified, requiring a higher level of authenticity.
Exploring the Concept Behind Silent Night
John Woo, back on the American film scene after "Paycheck" in 2003, dives into the reason behind his dialogue-free film. Likening the visuals and music to a language, he describes the movie as an exploration of sight and sound. The film's tight budget and schedule prompted him to experiment with new filmmaking techniques. Despite their initial complexity, these one-shot scenes helped Woo translate emotions more effectively.
The Release of Silent Night
Come December 1, 2023, this experimental action drama will hit screens nationwide, set to be released by Lionsgate. For now, gear up for a cinematic experience like no other. Extraordinary storytelling awaits you in "Sililent Night."
Take your movie watching experience a notch higher. Explore your favorite genres and browse curated movie and TV show collections on HITPLAY. Your search for the perfect movie ends here!